ITAS – PRVOMAJSKA Inc.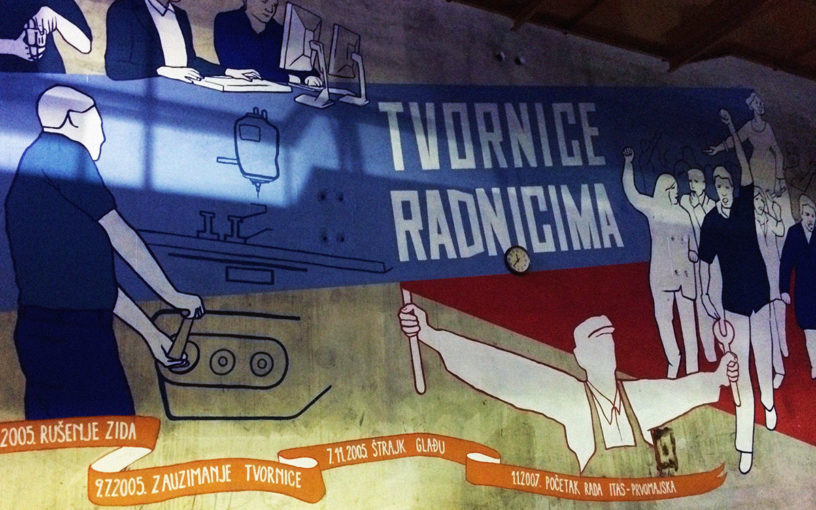 ITAS-PRVOMAJSKA Inc. Ivanec, dates back to 1960 when a Metal Crafts Workshop (later ITAS) was established for machine maintenance in Ivanec mines. Initially, it produced machine tool accessories for Friz Heckert from Germany and Prvomajska from Zagreb.

The Company began producing the first machines in the mid-seventies. At the beginning, these were simpler, single-purpose machines (bristles BRB-600 and grinder drills OSK-36); later, they started producing universal milling machines (G-220 milling cutters) and grinding machines (universal tool grinder for UOZA-51, U/G, UOZA-55/G, GEOMETRIC. With further development, grinders for drills OSK-36K and OSK-36A have been automatized, grinders for larger drills (OSK-80A) were made, as well as turning tool blade grinders (ON- 40), automatic metal saw blade grinders (AOPM-500), first indexing milling tables with automatic indexing (ADS-400), and so on.

The first NC / CNC machine tools and accessories were developed in the late eighties by application of our own solutions as well as global contemporary achievements. In this period, marking a significant breakthrough in the ITAS development, CNC milling machines (AG-200CNC, AG-210CNC, AGS-200CNC) with high revolutions n = 24000 rpm were created, followed by NC rotating indexing tables (OSAG-320 NC and OSAG-400NC). The Company has been operating under present name ITAS-PRVOMAJSKA Inc. since Jan 1, 2007.

Today, the Company successfully cooperates with several foreign partner producing machine tools for them, the most important partner, based on the amount of orders, being KUNZMANN from Germany.
Our goal is to continually improve production, both through acquiring young experts and through innovative and modernized technology. We are currently in the process of procuring grinding machines, lathes and machining centres for the purpose of achieving better quality of our work and reducing the delivery time.
In achieving the best quality of products, we run ISO standards, which we have been proud owners of since 2008.
Aware that the young workforce is the future of the Company, we constantly provide apprentices and students with decently paid practical training.
We currently employ 179 workers.
ITAS – PRVOMAJSKA Inc. We abide by ISO 9001:2008 quality control system.